Seeing that the previous two trips up to Riba Roja had produced 44 carp to 42lbs, I had to give it another go.
Arriving on the Thursday morning not alot had happened the night before not surprizing as there had been very heavy rain fall again and the snow melt for sure is still trickling into the river system.
Rods out sit back and see what happens. 1 hour passes and left hand rods takes off ending in a beautiful 25lb 8oz common good start then.
Not alot happened until dark, few fish showing but not as in previous visits, by morning I had had 3 carp to 18lb.
8am rods back out and by mid day 3 more carp to 28lb 8oz were on the bank, already a good session.
The afternoon passed with a few more fish nothing bigger then the 28 already banked but the fish showing now was incouraging.
Evening came and the rods started to bounce about as usual as night fell the rods were off big style. By 9am  I was upto 27 carp landed the last 7 had all been 20's included in these was a cracking 32lb beauty.
I had 3 hours fishing left and they didnt stop by 12 30 I had banked 32 carp, 15 20's and the 32 fantastic fishing shame I had to wrap the rods up but very pleased.
The last 3 48 hour sessions have produced 72 carp upto 42lbs an amazing tally from a venue which in the past has proved a hard nut to crack.
Next week looking forward to having a go at the cats in Flix, will keep you posted with any wackers.
until next time Paul.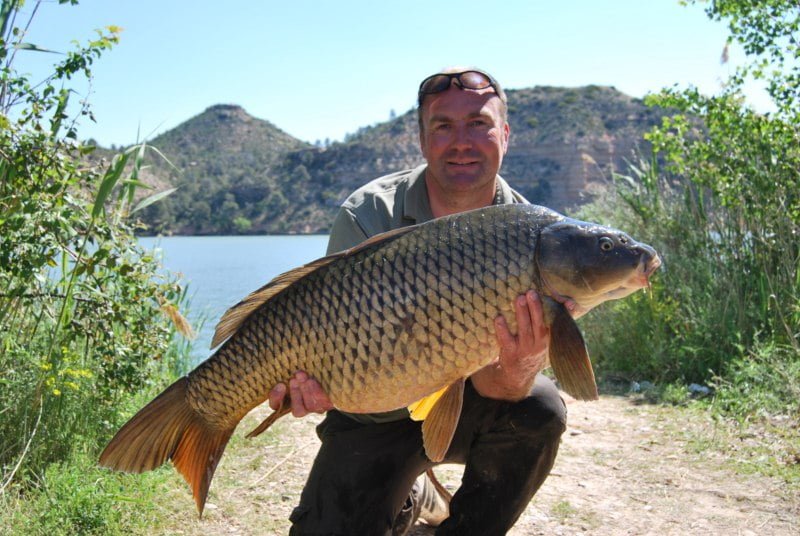 0