Last year James won my Comp with his 138lb cat, with James "Skinner" James back again  and a new recruit  Steve. So 25th Oct normal fiasco renting a car they arrived late  so plan was to hit Figgy in the morning. Sunday morning quickly set up camp, rods out time to get some pellets drilled. Yes I know an electric drill  does it quicker so does trailing a long net catching fish ( reference to our eastern friends who think its great fishing this way up at Caspe). But you have to pass the time away somehow (James is on level 500 of candy crush so you know how he does)!!!! So James drilled loads, Skins done some New boy Steve's turn…….. Now ive had lots of cheap drills here for years but last week my brother kindly lent me his good one!!  10 years old and never let him down…. so 10 minutes in Steve's hands BROKEN….Steeeevve . Anyway I quickly forgot the brakeage and gave him one of my crappy old ones which give you cramp!!
Rods out not that long and already fish on the bank, Small cats but a welcome mid 20 carp for James. Morning came first things first deal with James being snagged up with a big fish still on….ohh that snag claimed some big fish this year, I got my dingy but to no avail lost fish!!!Next thing…had Steve broken anything!!!! no thank god but 3 tight ropes ment that they had been busy!! First night, early morning producing 2 x 90's and an 88 for the lads great start, OOO and a cracking common to Steve all 39lb 7oz of it!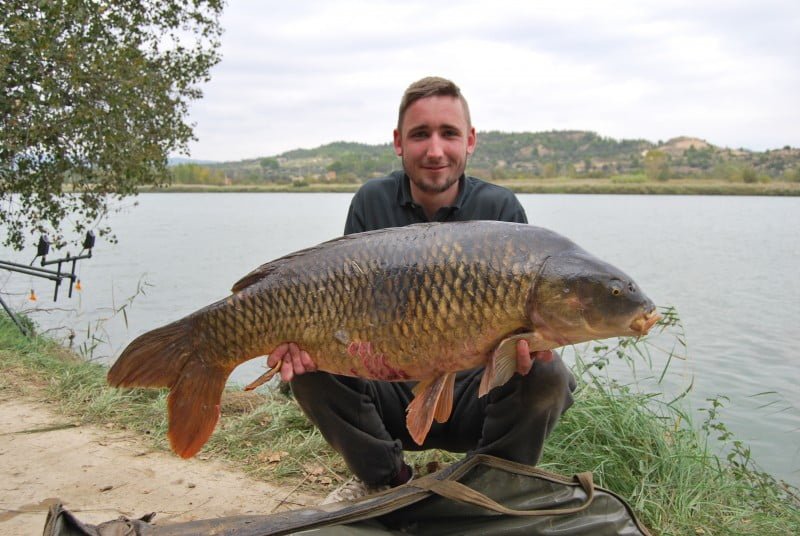 After the morning session time to drill more pellets and have a cuppa, hard work drilling pellets when your 10 year old worked very well indeed drill had been broken but hay bit of elbow grease pellets done. Breakfast served tea made and Steve has one of his moments and broke the handle off one of my mugs, 11 years ive had them mugs yes 11, Steve break every thing Steve had struck again! No time to give him any stick as rod 4 is away and its Steve's turn. Decent fight this but no monster…….I remember clearly telling him of the SNAG but Steve let it go straight in. Now im not one to loose my cool but 2 fish in a matter of hours adding to drills and mugs broken!!!!!!! So cool as a cucumber I rowed out and pulled from every direction until YES… I was gaining up it came rod bent triple up up up……SNAP!!!!!!! ouch rod shattered but the cut line had wrapped around an oar. Pass me gloves lads quick.. Steve throws it straight into the river!!!!! James better shot as I pulled up on the line by hand up it come first to show was a tree trunk, followed by a 40lb cat!! Steve had let a 40lb cat take him in the snag!!! still no problem has I had the flaming snag. On the bank we pulled branches covered in lost tackle….my lost tackle, leads hook links swivels all new great result even at the cost of a rod, The Snag was no more!!!!!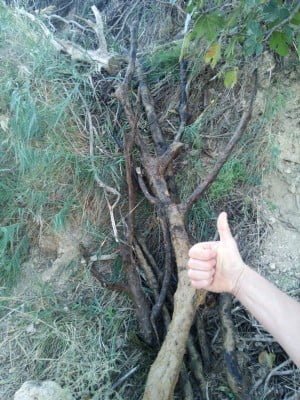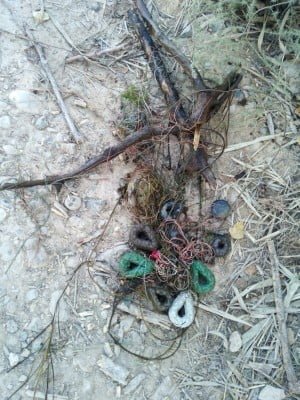 Morning events over and  Skinner was in…..ooo yes this was a good one towel needed for the nether region…….time to drill some pellets!!! and more tea in fact  time for lots of things as this one was proper angry.  Great great scrap resulting in a lovely dark brown coloured beastie weighing in at 131lb new PB for Skinner.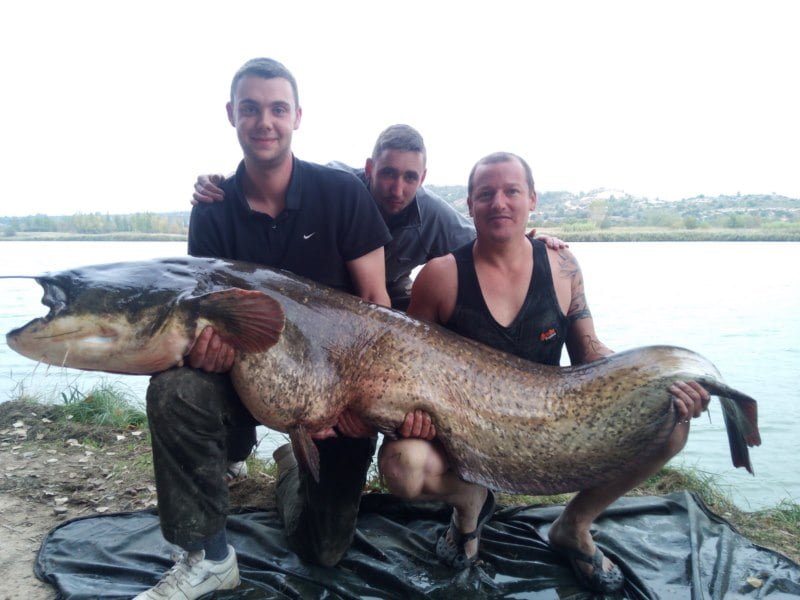 Next day went without drama, more fish landed but  much quieter until Steve was in again, now we had given him some stick over well lots of things but 10 minutes in and I saw the pain on his face this was a good fish….20 mins poor Steve was hanging on we pulled all the other rods in as a huge head surfaced. No snag was bliss and we hauled this huge moggie up the bank….. well done Steve you had broken something else!!!! your PB as it pulled the scales round to 135lb.
Well what a trip, great fun, figgy and the boys doing the business. Next morning they had a fish not weighed but roped up, I took Steve and Skinner back for a shower. On our return we meet a slightly bothered James!!! where have you been!! well something like that.. We told him to bring a couple of rods in but superman James! had a big fish on rod 4 when rod 6 ripped off!! ha ha because rod 6 was the other side of a tree!! Anyway we heard his storey!! (100 times) how he managed to play two fish and unhook them yawn yawn!!!!!! now there were 2 fish roped up and another rod was bent over double. Great fight resulting in another 90lb cat. Time to weigh the others to find one was 101lb the other another 90 what a few hours fishing!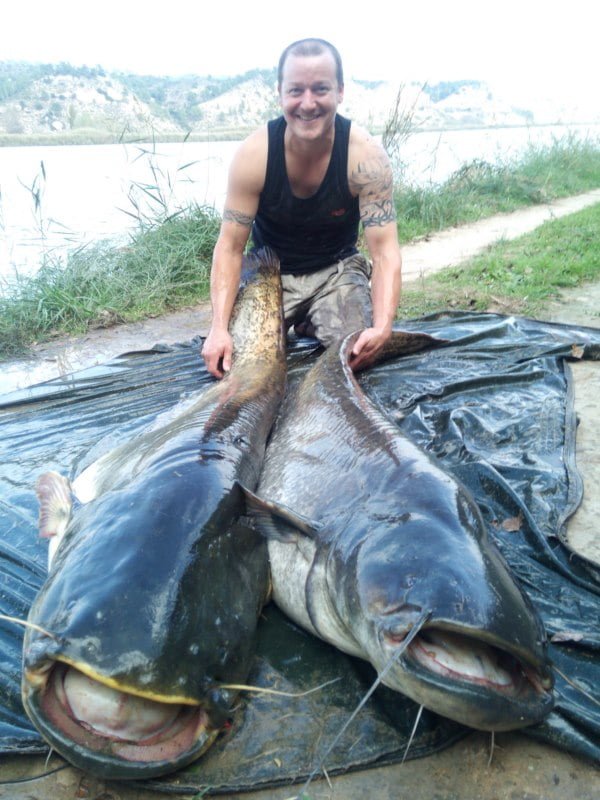 This brought their total to a few pounds sort of 2000lb of cats and carp, time for one more, small 50 but it took them over to 2000lb mark!!!
Great week again over 5000lb of cats in the last 2 weeks, snag gone and lots of laughs and giggles on the way. Last weeks record wasn't broken but everything else was (thanks Steve)!!!!!
Season coming to an end but the fish are feeding well so what will the last two parties do???????
Until next time Paul
0