Well what a start for the Manchester boys, David, Michael, Aaron and Josh had a 2 hour delay leaving Manchester and were then diverted to Valencia!! due to bad weather in the area. The expected arrival time of  10am turned into 6am the following morning after a long wait and a coach trip back up to Reus. So late breakfast and lets go fishing, we left the Fig Tree to try a swim further up where there is more room to set up camp. Josh first on the rods as it was his first time and he was soon into a good fish. 60lb cat for Josh his first from the Ebro good start. Evening came all rods re-baited and let see what the night brings. Following morning with all the lads catching up on some sleep, I arrived with all the rods out of the water! A snag had caught up all the rods (must have been a long snag) and 6 lots of tackle lost to it! and no fishing done first night. Only thing to do was to move to the Fig Tree. It didn't take long to set up camp, terrible start to their trip but they were fishing again on 8 cylinders!!  So with nothing more that could possible go wrong and the day ahead expectations were high. Evening came and so did another thunder storm, lightning heavy rain and thunder……… nightmare weather but by midnight it eased off…..and it was Aaron who had the first run. This was a powerful fish taking lots of line, slow plodding runs hugging the bottom this was a good fish. A good 15 minutes passed when a very long fish surfaced and Micheal with a little help from everybody else heaved it up the bank. It was 2m 35cm in length and weighed 134lb what a great result and not the first time this year a big fish had been banked after a storm.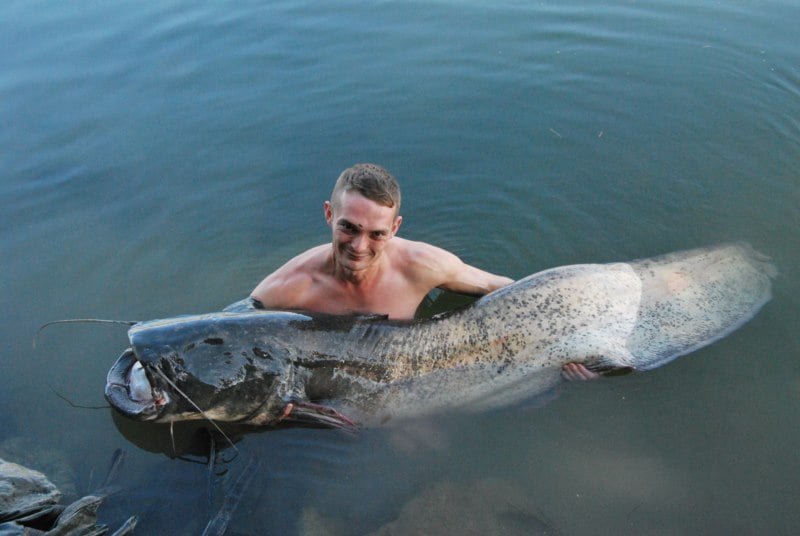 The next few days produced some small cats as well as a nice mid 20 carp for Josh and an 80lb cat for David, but we came off the Fig Tree as every night thunder and lightning was not helping the fishing.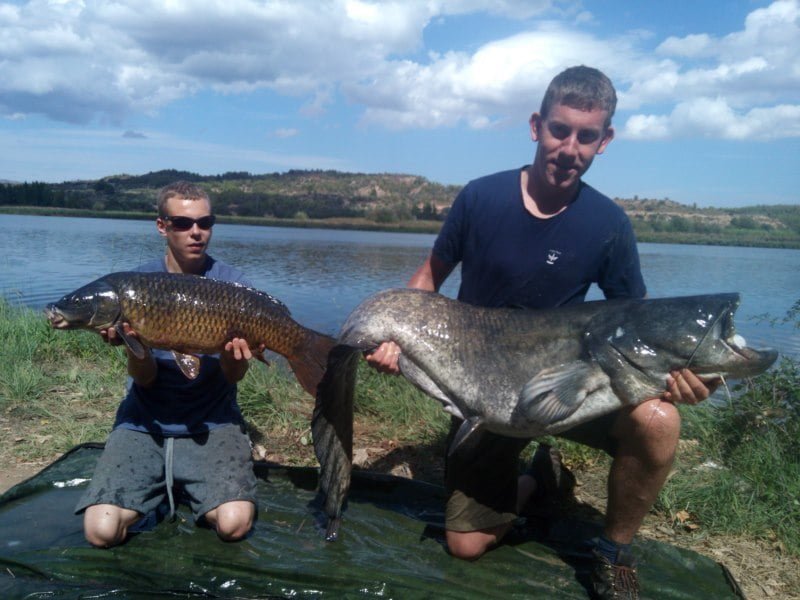 We finished off at the garden with more cats and carp, Aaron with a pb 28lb common and cats to 70lb. It was a great effort from the lads who never gave up given their horrible start. The weather played a part in the journey getting here and then with their fishing but they all caught fish and what with Aaron's pb carp and his cracking 134lb cat it wasn't all bad!!
Until next time Paul
0