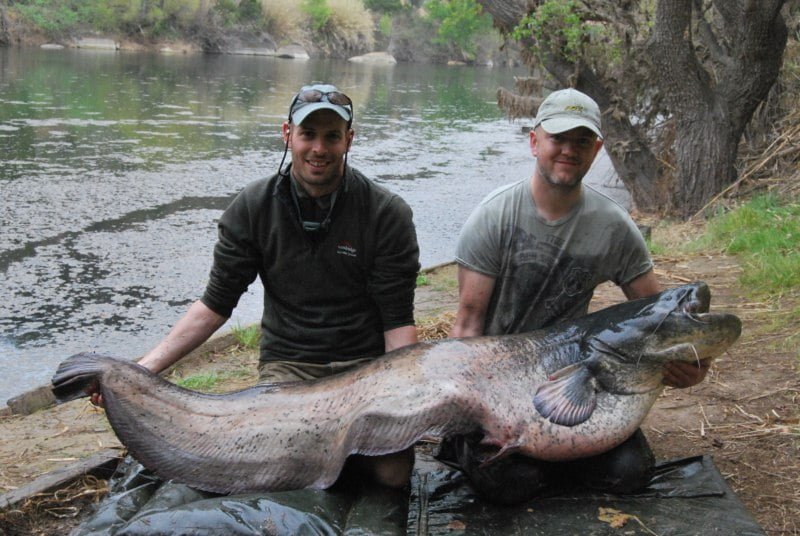 | | |
| --- | --- |
| 1 Angler | Price |
| Guests B&B only | £35 Per Night |
| 4 Nights | £475.00 |
| 5 Nights | £500.00 |
| 6 – 7 Nights | £550.00 |
| | |
| --- | --- |
| 2  Anglers | Price |
| Guests B&B only | £35 Per Night |
| 4 Nights | £400.00 |
| 5 Nights | £425.00 |
| 6 – 7 Nights | £475.00 |
| | |
| --- | --- |
| 3 – 4 Anglers | Price |
| Guests B&B only | £35 Per Night |
| 4 Nights | £350.00 |
| 5 Nights | £375.00 |
| 6 – 7 Nights | £425.00 |
All prices are per person.
Included in the above prices are:
Transfers from/ to REUS Airport. (Barcelona €200.00 return)
Bed and Breakfast
Tackle Hire (rods reels alarms chairs scales nets etc….)
Guiding (minimum of 5 hours per day)

Please note Bait, End Tackle and Fishing Permits (€30.00) are NOT included. All of which are available on site.
Bait and Tackle
€10.00 Boilies, per kg good selection which are tried and tested!!
€65.00  Halibut Pellets sack
€2 kg –   Maize freshly prepared.
€3 kg –   Mixed Particles freshly prepared.
Also ground bait and method mixes available.
Large selection of Korda end tackle (hooks, hook link, leads etc.) all available at MRRP.
Also Available
€50.00 – Boat trips (boat not pp) stalking the carp and cats is a great way to fish for them, also allows you to fish those inaccessible areas. 4.5 metre Quicksilver is fitted with a fish finder.
€50.00 – Maquinensa/Fayon Chance to fish 2 other famous spots pellet style. (Caspe POA)
€7.00 –    Packed lunch Baguette with filling of your choice, crisps, fruit and cold drink brought to you bank side.
€15.00 –  Evening Meals 3 courses large selection available.
€10.00 –  Meals cooked bank side. (So you don't miss out on any action).
€15.00 –  BBQ  everyone loves a BBQ
€50.00 – Guided Night Fishing per night