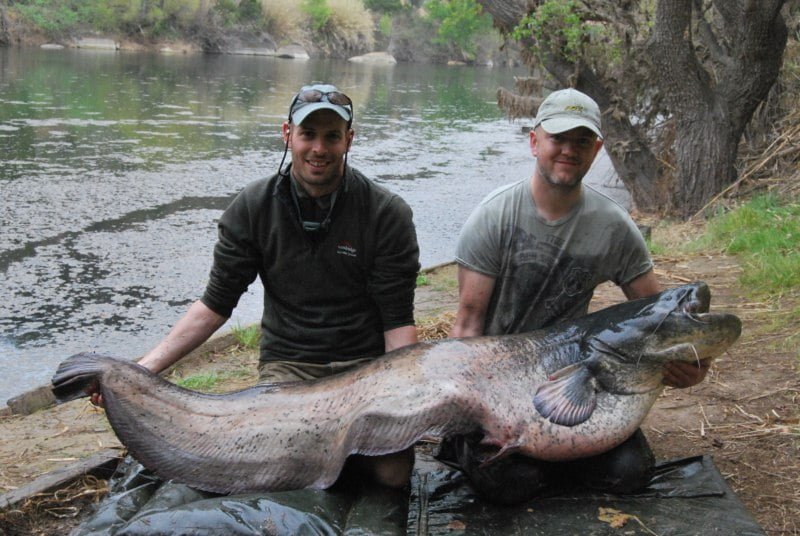 | | |
| --- | --- |
| Single Booking | Price |
| Guests B&B only | £35 Per Night |
| 4 Nights | £425 |
| 5 Nights | £450 |
| 6 – 7 Nights | £500 |
| | |
| --- | --- |
| 2  Anglers | Price |
| Guests B&B only | £35 Per Night |
| 4 Nights | £350 |
| 5 Nights | £375 |
| 6 – 7 Nights | £425 |
| | |
| --- | --- |
| 3 – 4 Anglers | Price |
| Guests B&B only | £35 Per Night |
| 4 Nights | £325 |
| 5 Nights | £350 |
| 6 – 7 Nights | £400 |
All prices are per person. (Excluding Day Tickets)
Included in the above prices are:
Transfers from to REUS Airport. (Barcelona €300.00)
Bed and Breakfast
Tackle Hire (rods reels alarms chairs scales nets etc….)
Licence (15 days 2 rods allowed)
Guiding (minimum of 5 hours per day)

Please note bait, end tackle and day tickets (22 or 24 €  depending on zone, covers your stay) are NOT included. All of which are available on site.
Bait and Tackle
Also ground bait and method mixes available.
Large selection of Korda end tackle (hooks, hook link, leads etc.) all available at MRRP.
Also Available
€150.00 - Boat trips (boat not pp) stalking the carp and cats is a great way to fish for them, also allows you to fish those inaccessible areas. 4.5 metre Quicksilver is fitted with a fish finder. ( Boat moored at Riba Roja giving access to Fayon and Mequinenza).
€50.00 - Maquinensa/Fayon Chance to fish 2 other famous spots pellet style. (Caspe POA)
€7.00 - Packed lunch Baguette with filling of your choice, crisps, fruit and cold drink brought to you bank side.
€15.00 - Evening Meals from 3 courses large selection available.
€15.00 - BBQ from everyone loves a BBQ
€50.00 - All Day Guiding (min 10 hours)