Flix – The Local Town
The Town centre of Flix is a short walk down the lane where the locals produce fruit and vegetables for the local market. Flix has many shops, bars and restaurants where you can eat anything from pizzas, tapas, sea food or grilled steak.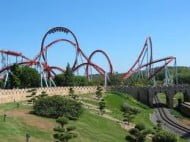 Tuesday and Thursday are market days where you can search the many stalls for a bargain. In the summer months the Town swimming pools are open, they have one large and 2 small pools for children.
Flix has a main rail link straight to the famous city of Barcelona. Here you can see the amazing buildings designed by Gaudi, visit "Camp Nou" home to FC Barcelona or why not stroll down Las Ramblas lined with shops and café bars and join in with the many street entertainers.
Only 50 minutes drive from Flix are the holiday resorts of Salou and Cambrils. Both have beautiful beaches and the theme park Portaventura with its famous roller coasters (www.portaventura.es)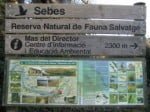 Flix also has to offer a nature trail which takes you around the Meander of the Ebro to the Nature Reserve Sebes. This boasts over 200 species of birds, rare wild flowers and animals. Here Marsh Harriers can be seen all year round and White Storks have been re-introduced which now return each year to breed. (www.reservanaturalsebes.org). If you like a round of golf we have 3 courses nearby all offering club hire. La Figerola is a 18 hole par 3 course built around a 4 star hotel with a stunning mountainous landscape.
With so much to see and do apart from the fantastic fishing its ideal for the whole family.(If you are coming as a family and plan on mixing fishing and sight seeing it is recommended you rent a hire car).