David back looking to get a" Ton" under his belt and making up the pair was Ryan, carp angler back home could he handle the Ebro!!!!
Much the same as previous weeks with steady fishing bigger fish going to David to start with including this brace of PB's in the 70's
Fishing in patches good, but nights were slow with fish coming early mornings and evenings and it was shortly after a re cast one morning that David was into a cracker. I received a text to say big fish roped up so with breakfast in a baguette packed, off I went to see just "how big".
Big fish could it be a Ton for David his goal for the week……. yes as the scales went round to 102lb
Last couple of days were fished at the garden, more cats were caught including Ryan with 2 new PB's on the trot 76 and 78lb.
Their last day here ending with more fish including David catching "Lumpy" at 88lb.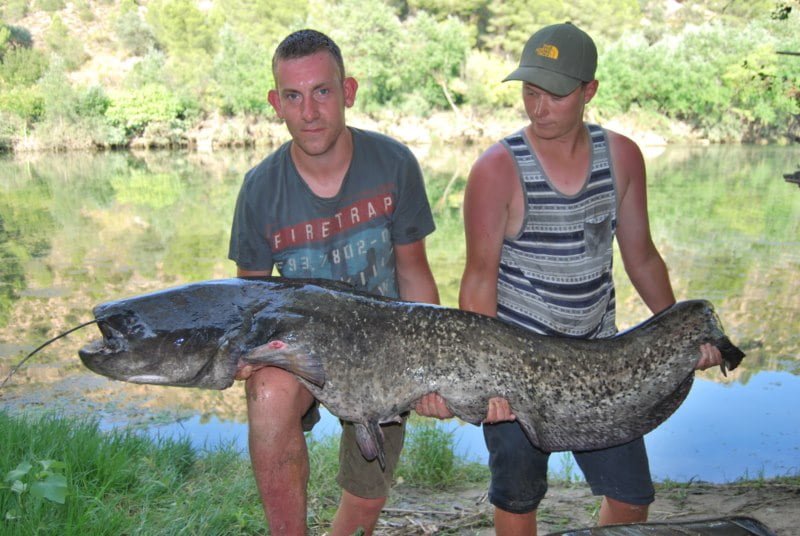 So a good weeks fishing over 40 fish landed, David getting his "Ton" Ryan had his first experience on the Ebro catching new PB's. David is back in September for some more…..some people just can't stay away!!!!!
Until next time  Paul
no comments