Long time waiting due to river conditions but the Fig Tree was calling so Matt, Tobi and Paul on tow off we went. The lads only wanted to fish days so we got set up as usual 4 cat, 2 carp rods and a good helping of pellets and Nutcracker.
Matt first on the rods and after a bit of a wait the Fig  produced its first run of the year to one of the carp rods. Ha Ha Matt was into a moggie on the carp rods great scrap and Matt who is a big lad was getting well and truly beaten up. 15 minutes in and we had it landed in the form of a very lively 65lb er. First ever cat for Matt and a very happy one at that.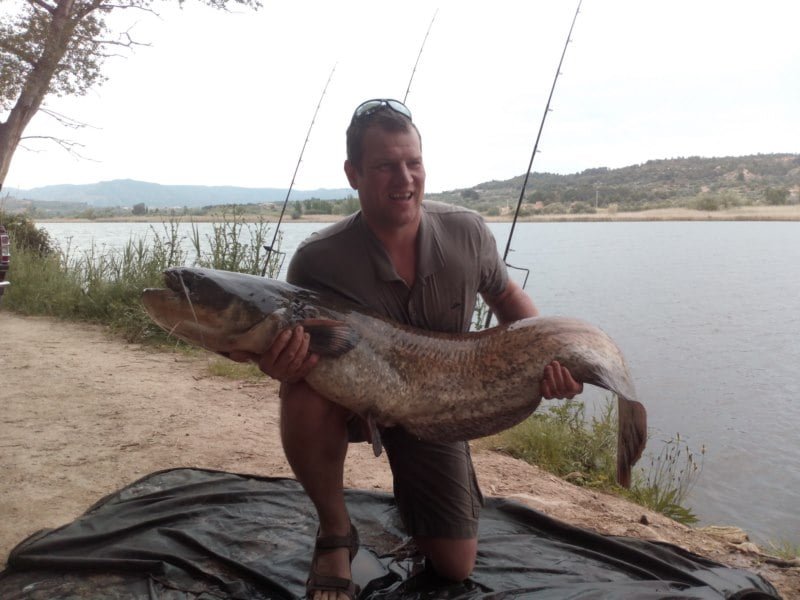 Days proved hard going with a couple of carp and cats too 28lb but good sport. A night was needed and as the weather was being kind the third night we stayed out. Great idea as the rods were active with more cats to 28lb some nice carp to 20lb plus and Matt with another moggie at55lb.
We stayed most of the next day with only one more carp landed, a BBQ was enjoyed on their last night with a few hours fishing down the garden but an early trip back to Barca ment there time was up. Good trip with everybody catching new PB's and im sure they will be back.
Until next time Paul
no comments