Barry and Les were looking to have better conditions  then last year when they arrived to find the river in full flood. Well that  wasn't a problem as the river has been at normal levels most of the year so we set off to fish the Factory and Fig Tree. 4 rods set up for the cats as carp are not there target for this week or any as they love their cat fishing.
First day ended with 2 to Barry with the biggest being 48lb so they were off the mark. Following days and a night produced few fish, all small cats 15-30lbs and a 22lb carp that had picked up the 3 pellets. We tried down the Town Stretch for a day but this also only produced 2 small cats ohh dear the river was in good condition but the fish just weren't having it.
Back to the Fig Tree as this was our best place for a good fish and it was Barry who eventually hooked into a fish that pulled back this resulted in a nice cat at 85lbs at last.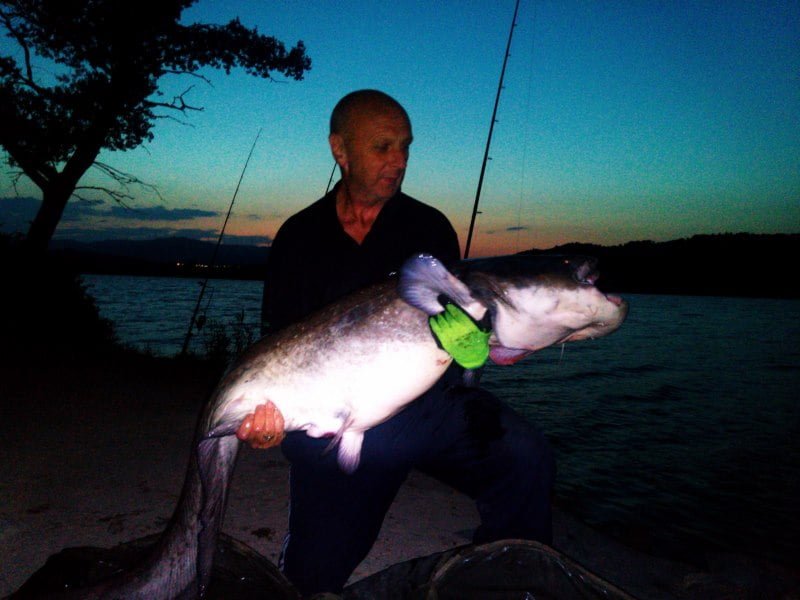 We stayed into dark but nothing more and we were running out of days. First thing the next day we returned and the rods stayed still till early evening when it was Les to get a bend in a rod and that resulted in a 70lb moggie no monsters but well received.
Next was Barry's rod to go off, this fish roared off and after a great fight up popped a 50lber which wasn't really expected.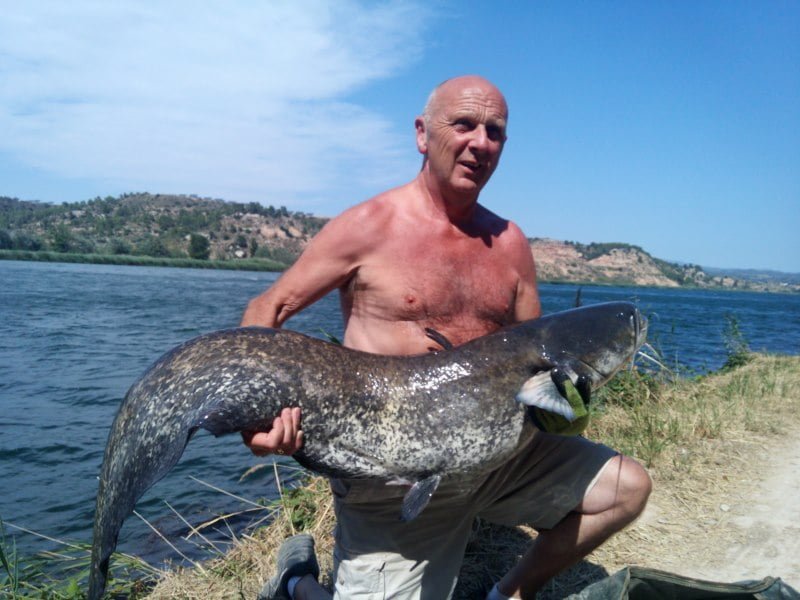 The last night they fished the garden a good fish lost and a few small cats was all to show for a very hard weeks fishing. Still they are back in October so surely they will make up for this week then!!!!
Until next time Paul
no comments